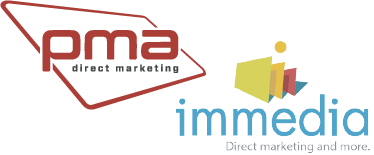 We get things done!
You require an experienced team that can quickly adapt and understand your needs, then use their knowledge and expertise to make suggestions that saves you time and money. PMA is a direct marketing service center with database management, creative services, graphic production, printing, mailing and fulfillment services.
We help make integrated marketing stress-free!
With over 30 years of expertise and success in direct response marketing we have helped our customers create, develop and produce programs that are designed to get results. We do this through perpetual A/B split testing to optimize the "control" and deliver the desired results in a logical and progressive manner. Our integrated capabilities enable us to provide our customers with effective and efficient solutions for traditional print and direct mail marketing programs.
Full Color Digital Printing
Digital print has become more affordable, fast and the customization is unlimited. Consumers respond when they see their name and a personalized message or offer. PMA is leading the industry in digital print with variable data. High quality and full color self-mailers and postcards that catch the recipients attention is now possible without breaking the bank. CALL PMA Today!
PMA Direct Marketing provides mailing in Seattle and the surrounding Puget Sound areas. We also provide printing from Seattle to Tacoma. PMA Direct Marketing in Seattle is your one stop for printing and mailing.